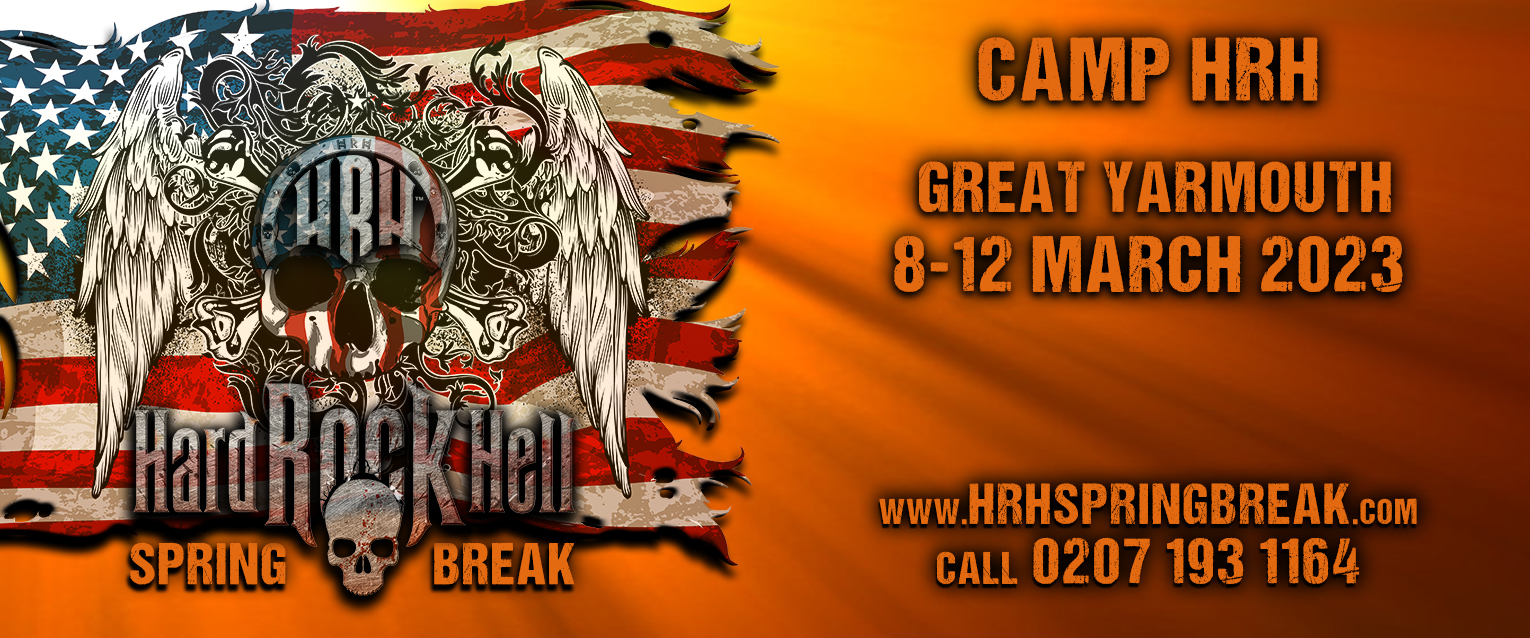 Hard Rock Hell Spring Break I:
4 Days, 2 Arenas of Multi Genre Rock n Roll
It's been in the making for a while but this new experiential & theatrical production combined with 60 bands crossing a wide spectrum of the Rock n Metal world come together to create one of the best Hard Rock Hell Festivals ever. Curated and planned with the aid of the Dark Circle and after multi platform algorithm research, we feel this will excite, delight n knock your socks off. Join the friendliest Rock n Roll Community on the planet as we all have a Rock n Roll Spring Break!
Hail HRH Worldwide As you will have previously seen, we recently announced Hard Rock Hell Spring Break which will boast 2 arenas over 4 days and 60 bands playing over multiple genres including AOR, Glam, Sleaze, NWOCR, Metal, Stoner, Pirate, NWOCM and the return of a full on NWOBHM pre party. As we are only doing one March 2023 event @ Camp HRH Great Yarmouth and even though we are adding more fleet, HRH SB I is being smashed apart! So here it is, a wall shaking, ground blistering High Decibel Cycle of Pure HRH Rock n Metal at its best… This is Hard Rock Hell Spring Break, get ready for mayhem…
Call Jess on 0207 193 1164 or book online
Get Involved
HRH Watchtower.